Christmas Hampers

Book delivery any day

up to 22 December*

*subject to availability

Create Your Own

Brimming with all their favourites
<
>
Featured Categories

You may also like to add...
Welcome to Diabetic Hampers UK
UK Delivery
UK standard Delivery - £5.95 (2-3 working days approx / or select a preferred delivery date)
UK Express Delivery - £9.95 (Next working day - orders placed by 1pm)
Monday to Friday only
International Delivery
Unfortunately, due to restrictions beyond our control, we no longer offer international delivery.
UK and Islands Delivery Only.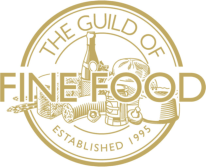 Luxury Hampers from Diabetic Hampers
Diabetic-friendly treats hand-packed into our Hampers. Treat friends and family to indulgent low carb / reduced sugars foods and healthier treats paired with posh pop and no alcohol sparkling wine. Or give the gift of a traditional wicker basket brimming with savoury and sweet nibbles.
Know someone with a sweet tooth? Look out for our hampers that feature reduced sugar bakes and cakes. Delivered UK-wide – standard and next day.
2023 Christmas Gift Hampers, Baskets and Gift Boxes
Our 2023 range of Christmas gift hampers, baskets and boxes contain a variety of diabetic friendly food and drink treats and goodies. We offer a wide range of savoury foods and ingredients such as cheese, paté, salmon and no alcohol sparkling wine.
Larger hampers are also available.
Last Minute Gifts & Next Day Hamper
Our luxury hampers, and gift baskets can be ordered online and delivered directly to the gift recipients' door with delivery UK-wide - now or just before an occasion (subject to availability).
For those last-minute gift ideas and late purchases, we also offer next day delivery to a wide range of destinations in the UK and the British Isles, so if you need to get that special gift there quickly, we're here to help.
You can also pick a delivery date, if you prefer. This is perfect if you wish to order for a family gathering or social occasion before Christmas Day itself. Simply select the delivery option at checkout.
Browse our Diabetic Hamper range.
Create your own hamper
If you don't find the perfect food selection, create your own diabetic hamper. Choose from a wide selection of award-winning foods and family
favourites. Adding and taking away food items is easy and we carefully hand pack every hamper to order.

Click here to create your own diabetic hamper
Order Bespoke Business Gift Hampers - Free No Obligation Quotes Available
Looking for an elegant corporate hamper as a business gift? We design corporate hampers of the highest quality as gifts for your staff, customers and business contacts.

Whether you need just one or a thousand, our team is on hand to carefully pack your hampers and deliver them to private and business premises throughout the UK and Europe.

Request a quote for diabetic-friendly business gifts
Gluten Free Hampers also available
If you are interested in gluten-free food, our sister site specialises in hampers for those following a gluten-free diet. Take a look at our gluten-free gift hamper range.
Kind regards,