How to Shop
How to articles in this Section:
● How do I create a gift hamper?

● How can I remove or change an item in My Basket?

● Where do I choose my preferred delivery date?

● Where do I add a personalised message?

● Is your website ordering process secure?

● How do I enter a discount code?

● Do I need to create an account?
Need more advice?
We are happy to answer whatever questions you have. You can reach out to us by phone 01360 504253 or send us an email here.
How do I create a gift hamper?
Create your own gift hamper selection and add a personal touch. It's as easy as 1, 2, 3.
1. Pick your container from our range of wicker baskets and gift boxes. We have a variety of sizes. Our smallest wicker basket holds 8 items while a mailing box can take as many as you like.
2. Choose a selection of food and drink from over 200 items in store using product categories. Roll over the 'plus signs' to browse the sub-categories. When you see an item you'd like to know more about, touch or click on the label for more details, then 'Add to Cart'.
3. When you're happy with your selection, roll over My Basket and choose Checkout.

How do I remove or change an item in my basket?
Move to the top of the screen and click on My Basket. Choose to Edit or Remove an item. If you remove an Item, you will be asked to confirm your choice. If you edited an item, you must Update Basket and Return to Shopping.

How do I add a personalised card?
Add a personal message with your gift during the checkout process. It is the third step in the process following Billing and Shipping. Your note will be typed on a gift card and delivered with your hamper.
Choose a preferred delivery date
No matter where in the world you are sending your hamper you can select your preferred delivery date during checkout. Look for the calendar box in the Shipping Method section. We will endeavor to deliver your hamper on or just prior to the date you have selected ( we deliver between Monday and Friday only).
Please note this delivery date is a guideline only and cannot be guaranteed. Very occasionally factors beyond our control can sometime cause delay.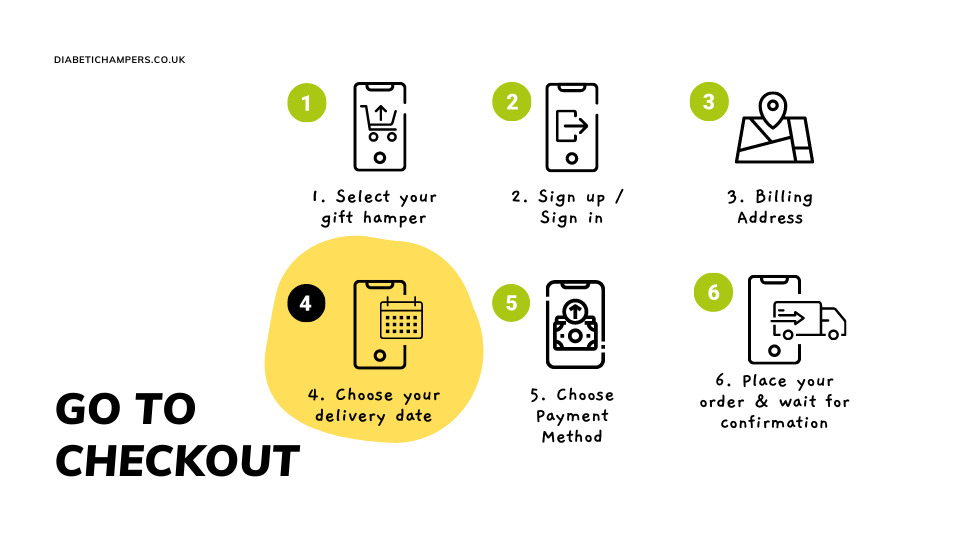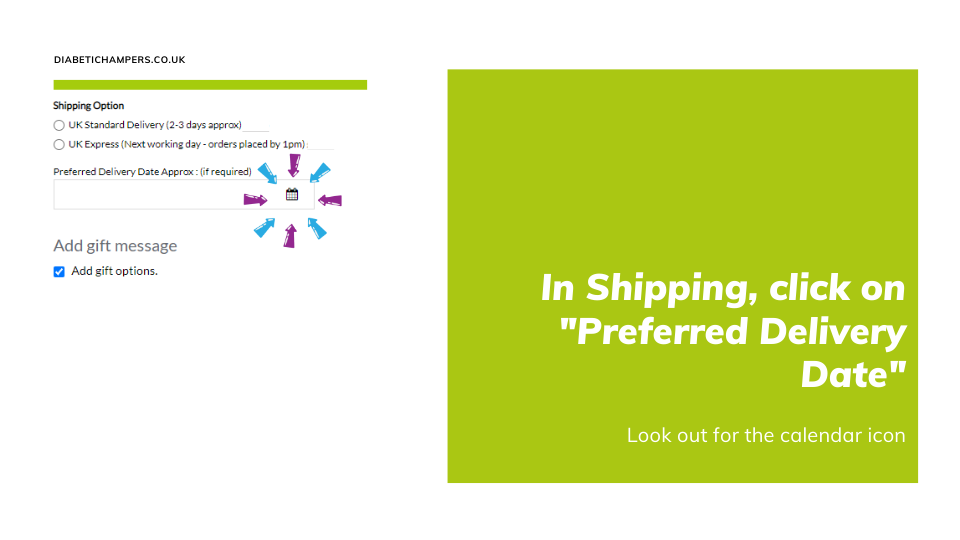 Is your website ordering process secure?
For your peace of mind, our website is integrated with WorldPay. WorldPay payment solutions are trusted by millions of online shoppers throughout the world.
We've also put in place appropriate security measures to prevent your personal data from being accidentally lost, used or accessed in an unauthorised way, altered or disclosed. You can find more information on this in our Privacy Policy.

How do I add a discount code?
All promotional codes must be entered in Step 3 (Shipping Method) of the checkout process before payment is taken. Within the green text box, click on "Have a discount code you wish to use? Click here". Add the code in the box on the lower left-hand side and apply. Payment won't be taken until you've clicked 'Pay now'.
A detailed step-by-step guide explaining how to add a discount code is available on our blog here.
Do I need to create an account?
It isn't necessary to create an account in order to make a purchase with us. However, creating one allows you to view your order history, track the status of your order, contact the Partner who made your order, store addresses to save time in the future and keep track of your favorite items and update your marketing preferences.